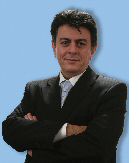 Lorenzo Mulè Stagno
Lorenzo is the owner and Managing Director of Allied Consultants. He holds a MBA (2004), and a teaching degree from the University of Malta. After spending some years teaching Mathematics in Government schools and a year living in Germany, Lorenzo entered the world of business in 1991 through Business Marketing Services ltd (BMS), an advertising agency which he still manages to this day. In the meantime he has been involved in a number of other enterprises and start-ups. Lorenzo was chosen as Malta's Entrepreneur of the year 2010 by the European Commission.
Lorenzo is involved in business and management consulting, market research, and training. He has advised a wide range of organisations, both in the private and public domain, as well as through coaching individuals. He has organised and delivered a wide range of management and social skills courses, with his business and educational backgrounds proving an ideal combination for this role. Besides being the Associate for Henley Business School in Malta and the Mediterranean region, Lorenzo is a Henley approved tutor and delivers courses on Personal Development and Strategic Marketing for Henley Business School. He has also delivered lectures on Leadership at Vlerick Leuven Ghent Management School in Belgium, on Intercultural Communications at the University of Malta, and on Marketing at Oxford Brooks University. Lorenzo is also a member of ESOMAR, the global market research standards organisation, leading various qualitative and quantitative research projects.
In 2009 he obtained a post-graduate certificate in online facilitation from Henley Business School and in 2011 completed a post-graduate course in Coaching from the same school.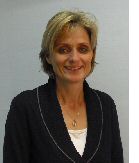 Ingeborg Mulè Stagno
Ingeborg is the co-owner and finance director of Allied Consultants. Her experience in this field spans over 10 years, having taken care of the finances of the firm and the sister company. Besides attending courses in accounting and finance, she qualified Home Economist from Lette Verein Technical College in Berlin, Germany.
Her work experience also includes working in the hotel, catering and tourism industries, in Malta and in Germany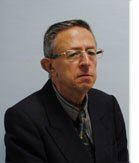 Anthony Mulè Stagno
Anthony is a retired Maltacom employee and is in possession of the Full Tech Certificate in Digital Elements and Switching. He also has a Diploma in Management from the University of Malta.
He was one of the founder members of the then Telephones Department Training Committee and has ever since been involved in training. He trained students at the Technical Institute Paola in preparation for the City & Guilds of London Institute exams up to the Full Technological Certificate.
Even after his retirement, Maltacom still sought his services to lecture in the Certificate and Diploma Courses of the CTO at its Training College. He also conducted ECDL courses and taught basic computing in the Smart Women Programme under the auspices of MITA.
He also represented Malta at various international negotiations, conferences and seminars both locally and abroad.
Anthony was also the editor of PC World Malta, a position he held from the first issue of the magazine to the last. He was also a regular contributor both to the same magazine as well as to other magazines and supplements to newspapers.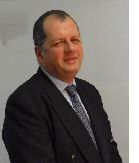 Joseph Mercieca
Joseph joined the sister company in 1999 and has been contributing also to Allied Consultants since 2006. His previous experiences include administrative and production responsibilities within the Textile and Furniture industries as well as in advertising and publishing (through the sister company) Currently Joseph is the backbone of the firms administration and operational unit. His systematic approach is useful during various projects. He has several years of experience running various NGO`s which include local government and other entities.

Christine Caruana
Christine is the Training Programmes Manager within Allied Consultants Ltd. More specifically, she manages the Henley MBA programme, as well as the customised training programmes offered by the firm's training arm - Malta Business School.
She is the main contact for all students reading any degree, masters or doctorate, with Henley Business School at the University of Reading. Her people oriented skills integrate brilliantly within her post profile, since she regularly holds meetings with prospective students, to assist them in their enquiries. Christine is also a personal tutor on the Henley MBA.
In 2011 Christine obtained a Postgraduate Certificate in Coaching at Henley Business School. She started her career with an educational degree from the University of Malta and has taught in governmental schools for a number of years, furthering her studies with a Postgraduate Diploma in Educational Management in 2005 (also from the University of Malta). Moving to the private sector with Allied Consultants was a career progression that combined both these degrees.